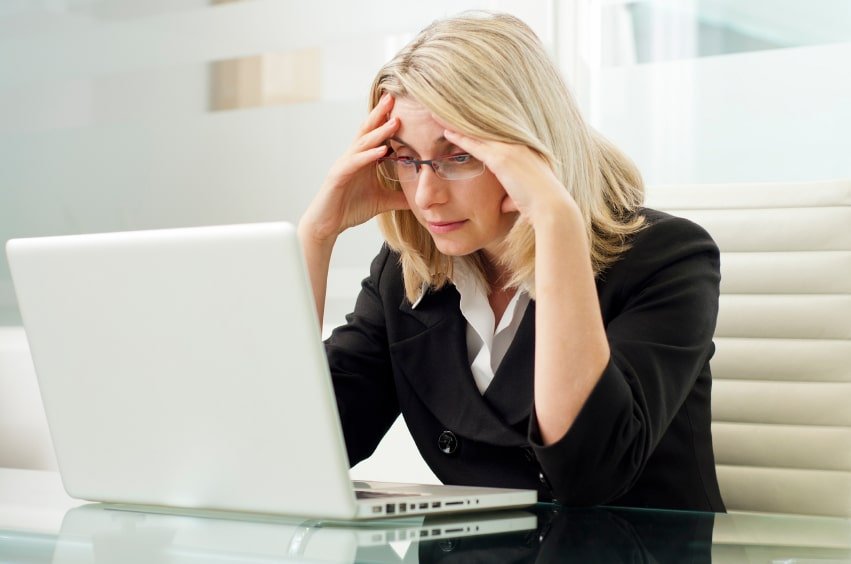 22 May

Three Ways to Guide Your Team Through Losses & Endings

The Covid-19 crisis continues to bring with it many losses and endings, all of which can impact your team's productivity and effectiveness.

What losses and endings are your team members experiencing? Here are some of the losses and endings many employees are experiencing:
Loss of crucial household income due to a spouse being laid off or hours reduced
Loss or indeterminate delay of major life event markers: weddings, graduation ceremonies, baptisms, bat mitzvahs, etc.
Death of friends or family members due to Covid-19 and other illnesses
Reduction in quality of education for their children
Decline in mental health due to everything from ongoing isolation and "zoom fatigue" to trying to care for their children while still delivering on your projects
You and your company didn't cause any of these losses, yet your people are affected by them.
In tough times, strong leaders recognize that it doesn't matter where the pain of losses and endings originates. You still need to inspire and lead your team and ensure that they can do work to be proud of despite the many hurdles. You do this by helping them create a stronger sense of personal safety.
I've previously written about three stages of personal change, and the signs that your people are in the first stage.
In short, look for signs of fear, sadness, paralysis, or denial.
The way you deal with these feelings has an enormous impact on your team's ability to stay productive and hopeful. To ignore them sends the signal that you're a clueless leader (yikes), even though your intention may simply be to keep them focused on the task at hand.
Once you see signals that your team, or individuals on the team, are experiencing fear, sadness, paralysis, or denial, there are many actions you can take to guide them through the experience. Here are three that I have found work particularly well.
Acknowledge Their Losses
Too often, leaders try to stay positive but it only leaves people wondering what planet the leader is on. Before sharing good news or a pep talk be sure to acknowledge what people are losing. That includes both small and large losses.
Don't limit yourself to just emails and all-hands meetings, where you're focused on the message.
Ask about the losses and endings they may be experiencing, too. Listen closely to what they tell you. Seek to understand which losses are the toughest for them so you can determine what you may be able to do to help.
Along the way, don't be afraid to admit what you miss, too, and what you are sad to have lost. People prefer human leaders, not robots. Some leaders panic at this thought, but I'm not recommending that you collapse in front of your team. I'm merely recommending that you take this small step to show that you understand and that you are going through this experience together.
Be a Role Model
In addition to the ways you already strive to be a role model, I'm going to suggest one more: be a role model of manageable self-care. This crisis is a marathon run in sprints, and we don't know when each sprint will start and end or where to find the finish line. This calls for endurance. One way to build endurance is to practice manageable self-care.
At a minimum, self-care means ensuring adequate nutrition, exercise, sleep and human connection (more for some of us, less for others) to endure stress.
But we want our people to thrive, not just survive. In the Losses & Endings stage, this means maintaining our self-care, not pushing ourselves to new physical limits.
Often leaders behave as role models of self-care, but forget to communicate what they're doing since it's not directly work-related. Don't make this mistake. Share what you're doing to stay healthy, and ask your team members what they're doing. Cheer on their small victories and encourage them to be proud.
One client recently did this and it sparked an energizing conversation about how her team members were coming up with creative ways to substitute gym workouts and about how hand weights were on a six-month backorder.
Your people are laser-focused on you right now, looking for clues about what behaviors are acceptable and encouraged. By being a role model of manageable self-care, you help your team build the physical endurance they will need for a very long time.
Build Hope Through Personal Vision
This is my most controversial recommendation, because it is not in many leaders' comfort zones. I recommend that you create a personal vision for your life and ask your team members to do the same for their lives.
This is not a shared vision for the business or the team. It's not a goal-setting exercise. And, as much as this might feel unnatural, it's not an opportunity to critique and improve. The sole purpose of this exercise is to increase each person's sense of personal safety.
Perhaps the finest role model of this technique was mega-athlete Jim MacLaren. MacLaren was a rising star, setting Iron Man records, when he barely survived a motorcycle accident, and his leg had to be amputated from the knee down. He came back from this accident to set new Iron Man records, in the paraplegic group. Then, a few years later, he was running a race when a van lost control, broke through the barriers, and pinned Jim against a pole. When he woke up in his hospital bed, he was paralyzed from the neck down.
Jim created this personal vision statement:
Within one year, I am at the beach with my girlfriend when I walk at least 10 feet on my own. The feeling is like winning another race with an extra special prize at the end! My life is full, and I am grateful for the lesson.
When asked if he thought it would happen, he acknowledged that it was very unlikely. His doctors had been honest with him about the severity of his injuries. When asked why he did this to himself, potentially torturing himself with a vision he would never attain, he explained that this was not the purpose of his personal vision. The purpose was to create a sense of hope when he woke up in the middle of the night, unable to move, so he could go back to sleep.
MacLaren did, in fact, achieve his personal vision.
What is your vision for the future, if this crisis turns out the best possible way? What does your life look like? What are you doing? Saying? Feeling? Who is with you?
Share your personal vision with your team, and encourage them to share theirs as well, though don't press them to share. Some people will want more privacy. When someone shares their vision, make sure to stay appreciative and positive in your response, and make it a ground rule that others should as well.
What other techniques do you use to guide your team through losses and endings? Please share in the comments section below.